New World Order: Where Geoengineering Via Chemtrails
One World Government Initially Emerging As Global CO2 'Management' Regime
Ultimately, it's all about exerting absolute power and control over every square inch of Planet Earth and its atmosphere.
There is an ongoing, covert and meticulously planned plot afoot that is being implemented 24/7 worldwide.  It goes way beyond Agenda 21 in scope, but uses that UN plan to accomplish its goals.  This clandestine agenda is being executed in order to impose a new global CO2 'management' regime. Doing so is the penultimate step in securing complete control over all of Earth's natural resources and atmosphere.
.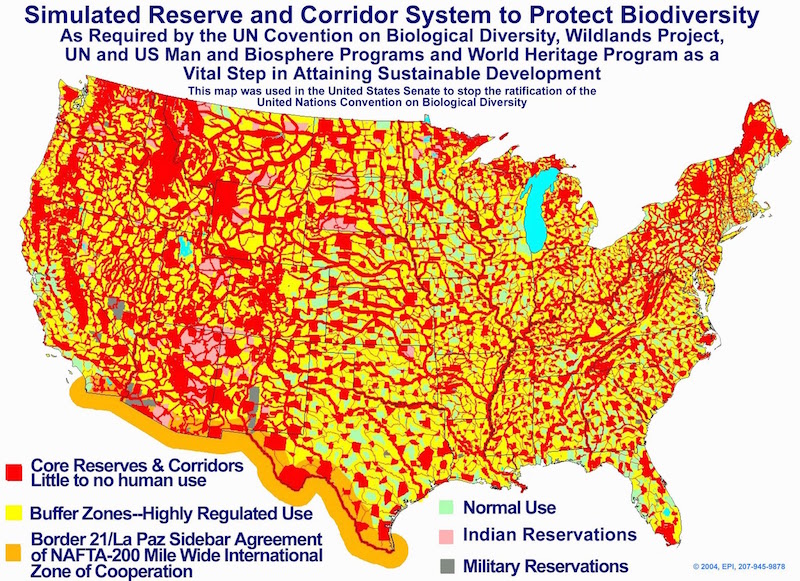 .
The evolving New World Order (NWO) is being administered by a highly organized cabal of intermarrying bloodlines which have shared this common cause over centuries.  Every major world event over the past 250 years has occurred in order to advance their grandiose and destined-to-fail project.  That would include the American, French and Russian Revolutions, as well as World Wars I and II and the Great Depression (See addendum below).
It is self-evident that whoever controls the land, water and air around the globe effectively controls the entire planetary civilization.  Food, clothing and shelter are basic to surviving on Planet Earth; therefore, their availability, and especially their cost, are of vital importance to every resident.  In order to exploit this sole fact of life, the NWO cabal is seeking to commodify all land, air and water in ways they have previously not attempted.
.
.