UNITED NATIONS
How the U.N. Caused Haiti's Cholera Crisis -- and Won't Be Held Responsible
If a multinational corporation behaved the way the U.N. did in Haiti, it would be sued for stratospheric amounts of money. And that's just for starters: Were Unilever or Coca-Cola responsible for a cholera outbreak that killed 8,000 people and infected 640,000 more, and for subsequently covering up its employees' failure to adhere to basic sanitation standards, it is likely their executives would have difficulty visiting countries claiming universal legal jurisdiction. They would have to contend with Interpol red notices, along with the occasional cream pie attack. And the companies themselves would go into damage control mode, akin to BP's post-oil-spill public relations blitz, or Wal-Mart's pivot toward promoting American-made products. They'd acknowledge the need to convince skeptical consumers that their corporate behavior had changed.
The U.N. and its leadership won't have to worry about any of this. But maybe it should.
As award-winning journalist Jonathan Katz established in a bombshell chapter of his recent book, The Big Truck That Went By, a base for Nepalese U.N. peacekeepers next to the Artibonite River was the origin of the cholera epidemic that swept through Haiti in October of 2010. There had been no reported cases of cholera in Haiti for a century; now, the disease is endemic, and it is projected to kill as many as 1,000 people a year until it is eradicated, according to Brian Concannon, director of the Institute for Justice and Democracy in Haiti and a lawyer representing Haitian claimants against the U.N. Former president Bill Clinton, the U.N.'s special envoy for Haiti, has admitted that U.N. peacekeepers were responsible for the outbreak. But Katz, the AP's Haiti correspondent in the years after the country's devastating 2010 earthquake, was at the receiving end of a bungled U.N. cover-up of the epidemic's cause. The World Body actively discouraged and even impeded journalists and public health investigators attempting to trace the causes of the pestilence. The U.N. never admitted responsibility, even as a U.N. commissioned-report left little room for doubt (the entire saga is recounted in Katz's chapter, which should be read in full).
Marsh 4 th 2013
UN Calls on Israel to Open Nuclear Program to Inspections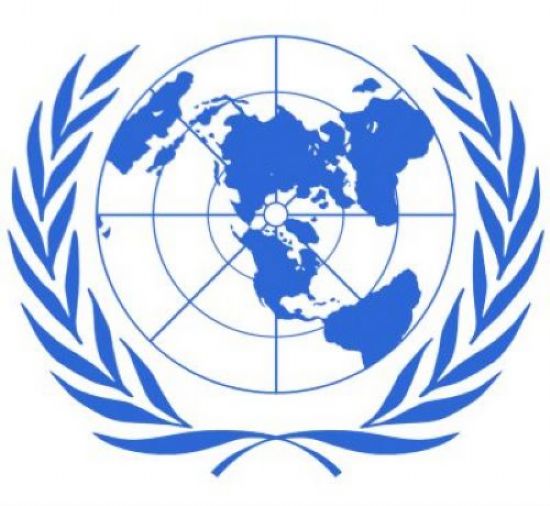 The UN General Assembly has overwhelmingly approved a resolution calling on Israel to open its nuclear program for inspection "without further delay."
Israel's advanced nuclear arsenal has long been understood to exist, although it hasn't been officially admitted by the Israeli government. Many have argued Israel's possession of nuclear weapons is what drives the accelerated Iranian program and causes other regional instability
December 6 th 2012
UN Pushes Global Tax
Fox News - A 1 percent tax on billionaires around the world. A tax on all currency trading in the U.S. dollar, the euro, the Japanese yen and the British pound sterling. Another "tiny" tax on all financial transactions, including stock and bond trading, and trading in financial derivatives. New taxes on carbon emissions and on airline tickets. A royalty on all undersea mineral resources extracted more than 100 miles offshore of any nation's territory.
The United Nations is at it again: finding new and "innovative" ways to create global taxes that would transfer hundreds of billions, and even trillions, of dollars from the rich nations of the world — especially the U.S. — to poorer ones, in line with U.N.-directed economic, social and environmental development.
These latest global tax proposals have received various forms of endorsement at U.N. meetings over the spring and summer, and will be entered into the record during the 67th U.N. General Assembly session, which began this week. The agenda for the entire session, lasting through December, is scheduled to be finalized on Friday.
September 30 th 2012
Let's Get Out of the Middle East — and the UN
The Palestinian Authority's recent announcement that it would seek UN recognition as an independent state dominated the news and the political debate in the United States last week, though in truth it should mean very little to us. Only a political class harboring the illusion it can run the world obsesses over the aspirations of a tiny population on a tiny piece of land thousands of miles away. Remember, the UN initiated this persistent conflict with its 1947 Partition Plan.
Unfortunately the debate is dominated by those who either support the Israeli side in the conflict, or those who support the Palestinian desire for statehood. We rarely seem to hear the view of those who support the US side and US interests. I am on that side. I believe that we can no longer police the world. We can no longer bribe the Israelis and Palestinians to continue an endless "peace process" that goes nowhere. It is not in our interest to hector the Palestinians or the Israelis, or to "export" democracy to the region but reject it when people vote the "wrong" way
May 31th 2011
Leaked docs: UN wants troops in Libya - mandate optional
May 31th 2011
Stuart Littlewood argues that the Palestinian resistance movement Hamas must reform its antiquated charter and seriously promote the Palestinian cause on the world stage, or else the Palestinian bid for statehood risks becoming another victim of US-Israeli blocking tactics.


One of Hamas's top men, Dr Mahmoud al-Zahar, says he doesn't trust the United Nations to hand statehood to the Palestinians.
Al-Zahar
notes
that George Bush promised an independent state and Barack Obama can't even stop the illegal settlement-building. There has been a long list of disappointments with the international community.
Asked whether Hamas was willing to accept the existence of the Zionist entity, Al-Zahar replied: "The question is whether Israel is ready to accept the Palestinian state..."
It is interesting to see Al-Zahar speaking up more. A founder of Hamas and a member of its "politburo", he is listed as the government's foreign minister and was the resistance movement's first press officer back in 1987.
He's regarded as a hard-liner. But who wouldn't be if he'd suffered as cruelly at the hands of the Israeli regime as this man. Al-Zahar was expelled in 1992 (along with Ismail Haniyeh) to south Lebanon and subsequently targeted for assassination. In 2003 an Israeli F-16 bombed his home, killing his eldest son and seriously injuring his wife. In 2007 another Israeli air-strike killed his youngest son.
May 17th 2011
UN-Welcome: 'Super State' agenda fears
European MPs have called for the Union to have a permanent seat at the UN Security Council. Critics of the initiative say that the EU rarely speaks with one voice and has enough problems at home to solve, without this. RT's Daniel Bushell has more from Brussels.
May 13th 2011
Going Ground: UN bums rushed as UK, France send advisors to Libya
April 21th 2011
Groundbreaking New UN Report on How to Feed the World's Hungry: Ditch Corporate-Controlled Agriculture
There are a billion hungry people in the world and that number could rise as food insecurity increases along with population growth, economic fallout and environmental crises. But a roadmap to defeating hunger exists, if we can follow the course -- and that course involves ditching corporate-controlled, chemical-intensive farming.
"To feed 9 billion people in 2050, we urgently need to adopt the most efficient farming techniques available. And today's scientific evidence demonstrates that agroecological methods outperform the use of chemical fertilizers in boosting food production in regions where the hungry live," says Olivier de Schutter, the UN Special Rapporteur on the Right to Food. Agroecology is more or less what many Americans would simply call "organic agriculture," although important nuances separate the two terms
March 14th 2011
"Imaginary Panic": The WHO Admits that the H1N1 Pandemic was a Multibillion Dollar Fraud....
The Swine Flu 'pandemic' turned out to be nothing more than a storm in a teacup generated by a flurry of conflicts of interest.

A majority of European Health Committee MEPs have nonetheless recently approved a report by Anne Delvaux (PPE) endorsing the existence of what was really an imaginary panic and calling for 'more cooperation between member states' to deal with future pandemics.
The document[1], available on the Cdh site, also states that the WHO – having chosen the perfect moment to modify its criteria for the definition of a pandemic – is now planning to change its criteria again by reinstating a criterion based on severity!
It is also somewhat perplexing to read that a majority of MEPs are in favour of a collective vaccine purchase scheme given that such a plan would clearly be more beneficial for the financial health of the vaccine manufacturers (for whom the risk of unsold stock and cancelled contracts would thus be reduced) than for any possible notion of health freedom and patient choice.A scheme of this kind will not only make it very easy for national ministers to dodge their responsibilities but will also increase the risk of pro-vaccine propaganda and enforcement against which trouble-making rebels like Poland will no longer be able to take a stand.
It is more than worrisome that the report fails to differentiate between the publication of conflicts of interest and their resolution.It has in fact been scientifically confirmed that to acknowledge links does not necessarily prevent them from having an effect on the people concerned
March 13th 2011
After schooling in the Environmental Sciences, and cleaning up toxic waste sites for an environmental agency, my hobby became global warming. At first it was interesting because the prevailing theory was always changing, but as new theories were advanced, they relied more on data adjustments and political strategy, than science. Today, Americans perceive global warming as a low priority item, and have turned their attention to our economic and security concerns. But big government agencies (UN and US) and Non-Governmental Organizations (NGOs) continue to quietly expand UN influence.
January 1th 2011
A United Nations task force formed last week said it was considering the creation of a new inter-governmental working group to help further international cooperation on policies to police the Internet.
The discussion was undertaken to "enhance" and extend the work of the Internet Governance Forum (IGF), a UN-sponsored organization that makes recommendations on how governments should deal with the Internet. The IGF's mandate is due to expire soon, so members of the UN's Commission on Science and Technology for Development Bureau took up the issue and formed a task force to determine what the new IGF should look like.
The bureau's members, however, decided their task force would be limited to governments only, with no representation by civil or industry groups.
The decision drew a sharp warning from search giant Google, which insisted that the next IGF, if comprised only of governments, could result in them obtaining a "monopoly" on how the Internet is run, as opposed to the current model where innovation flows from the bottom up. Google's blog said the firm had joined a petition of other industry groups in opposing the composition of the UN's task force
December 20th 2010
Most Americans are unaware that one of the greatest threats to their freedom may be a United Nations program known as Agenda 21. The United Nations Department of Economic and Social Affairs, Division for Sustainable Development created Agenda 21 as a sustainability agenda which is arguably an amalgamation of socialism and extreme environmentalism brushed with anti-American, anti-capitalist overtones.

A detailed history on sustainable development, definitions, and critical actions can be found here. Section III of the Agenda 21 Plan addresses local community sustainable development. The Preamble and Chapter 28 discuss how Agenda 21 should be implemented at a local level. The United Nations purposely recommends avoiding the term Agenda 21 and suggests a cleverly named alternative: "smart growth." The United Nations Millennium Papers - Issue 2 (page 5) says this of Agenda 21 and smart growth:
Ncvember 28th 2010
UN worries its troops caused cholera in Haiti
It began as a rumor that farmers saw waste from a U.N. peacekeeping base flow into a river. Within days of the talk, hundreds downstream had died from cholera.
The mounting circumstantial evidence that U.N. peacekeepers from Nepal brought cholera to Haiti was largely dismissed by U.N. officials. Haitians who asked about it were called political or paranoid. Foreigners were accused of playing "the blame game." The World Health Organization said the question was simply "not a priority."
But this week, after anti-U.N. riots and inquiries from health experts, the top U.N. representative in Haiti said he is taking the allegations very seriously.
"It is very important to know if it came from (the Nepalese base) or not, and someday I hope we will find out," U.N. envoy Edmond Mulet told The Associated Press.
The answer would have implications for U.N. peacekeeping missions around the world, he said.
Ncvember 20th 2010
The idea of a one world government has always been one that the elites have patiently worked towards. The forerunner towards their dream of a world government, was called the League of Nations. The League of Nations was established in the year 1919 under the treaty of Versailles to promote international cooperation and to achieve peace and security for the world. Many felt this was important since the world had just experienced its first world war. The League of nations gave way to the modern day United Nations.
On January 1, 1942 President Franklin D. Roosevelt, finding the world at war once again, proposed a stronger joint effort to control the world. There were 26 nations represented and together they pledged their governments would fight together against the Axis Powers that had been making war across Europe. It wasnt until 1945 that fifty representatives of the worlds countries came together in San Francisco Ca. and signed a charter that was to became the United Nations. Riding on the coattails of the second world war, they again pledged to promote international cooperation and to work together to achieve peace and security for the world. The UN Charter officially came into existence on Oct 24, 1945 when it was signed by China, France, The Soviet Union, and the United Kingdom.
September 28th 2010
Alex Jones: 'UN a Nazi movement'
The United Nations General Assembly has kicked off and many are wondering, do we really need the UN or other international organizations? A growing number of Americans are increasingly frustrated with international groups like the UN, IMF and World Bank. Many people are calling for the dismantling of all three organizations, including Alex Jones. He says that the United Nations is purely an evil, corrupt and wicked organization.
September 24th 2010
UN Local Agenda 21 - The Smoking Cannon
By Niki Raapana
Many more "normal" people are talking and writing about the global government these days. So many more people are actually exposing the global government's matrix that our ACL research has been elevated from "conspiracy theory" to necessary and vital information. The Big Plan for global Utopia is finally coming out into the open, because People are asking the right questions.
I'm not talking about the movie, "The Matrix," although it was based in the Hegelian dialectic and matrix101 links directly to our antithesis. I'm not referring to a secret plan handed out at the Bilderberg or Club of Rome, although evidence shows elite groups participated in the creation of the NWO. I'm not talking about Bible prophecy, and I'm not talking about Luciferian Enlightenment or the secret British-Masonic-Zionist plan to make a better world either, although some communitarian teachers do admit they worship at the alter of Satan.
September 20th 2010
Obama surrenders American Sovereignty to the U.N
"Now the U.S. State Department is asking the (U.N.) council to review possible human rights violations that supposedly could occur under Arizona's new law against illegal immigration."
Surely this is impeachable. President Obama is required to uphold the law, yet he refuses to do so, and asks an outside authority to intervene by giving them the opportunity to criticise Arizona's efforts to protect itself from the consequences of his dereliction of duty.
September 4th 2010
After a year of humiliating setbacks, United Nations Secretary General Ban ki-Moon and about 60 of his top lieutenants — the top brass of the entire U.N. system — spent their Labor Day weekend at a remote Austrian Alpine retreat, discussing ways to put their sprawling organization in charge of the world's agenda.
September 10th 2010
UN Local Agenda 21 - The Smoking Cannon
Many more "normal" people are talking and writing about the global government these days. So many more people are actually exposing the global government's matrix that our ACL research has been elevated from "conspiracy theory" to necessary and vital information. The Big Plan for global Utopia is finally coming out into the open, because People are asking the right questions.
I'm not talking about the movie, "The Matrix," although it was based in the Hegelian dialectic and matrix101 links directly to our antithesis. I'm not referring to a secret plan handed out at the Bilderberg or Club of Rome, although evidence shows elite groups participated in the creation of the NWO. I'm not talking about Bible prophecy, and I'm not talking about Luciferian Enlightenment or the secret British-Masonic-Zionist plan to make a better world either, although some communitarian teachers do admit they worship at the alter of Satan.
September 1th 2010
Agenda 21 For Dummies
Roots of the UN and Rockefeller scheming
UN cuts back on investigating itself for fraud, crime and corruption
UNITED NATIONS – The United Nations has cutback sharply on investigations into corruption and fraud within its ranks, shelving cases involving the possible theft or misuse of millions of dollars, an Associated Press review has found.
At least five major cases in Afghanistan, Iraq and Africa are among the inquiries halted as the U.N. scaled back on self-policing over the past year.
The world body was rocked in the past decade when more than 2,200 companies from some 40 countries colluded with Saddam Hussein's regime to bilk $1.8 billion from a U.N.-administered oil-for-food program for Iraqi humanitarian relief.
In response, it established a special anti-corruption unit, the Procurement Task Force, in 2006 that over the next three years uncovered at least 20 other major schemes affecting more than $1 billion in U.N. contracts and international aid.
But at the beginning of 2009, the United Nations shuttered the agency and diverted its work to the Office of Internal Oversight Services' permanent investigation division.
Aid piling up at UN's 'cold beer' compound as red tape keeps aid from desperate Haitians - while UN staff have wi-fi and a bar

It is a tale of two cities. One has ice-cold beers, internet access, thousands of men and billions of dollars' worth of gleaming machinery, together with piles of food, blankets, generators and other aid relief from around the globe.

This is the heavily fortified US-controlled Port-au-Prince airport and neighbouring United Nations compound.

The other is the devastated city of Port-au-Prince, where the stench of death fills the air and starving people are in utter despair, still in need of the basic necessities of food, water, shelter and medical care.
Never, in more than 20 years of covering disasters, has the void between the might and power of the Westernised world and the penniless and pitiful people they have been mobilised to 'save' been so glaringly obvious to me